PLEASE MAKE A DONATION TO GVRV
GVRV is a registered charitable organization. (CRA: 852053404RR0001)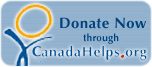 Cheques can be made payable to:
Gatineau Valley Retirement Village
#373 Route 105 C.P./P.O Box 209 Kazabazua, Quebec, J0X 1X0
Please do not send cash in the mail.  Cash donations will gladly be accepted by any member of the Executive committee: Michel Collin, Cindy McCambley, Debbie Chamberlain, Phil Gibson, Sylvain LaFrance, Robert Bergeron.
GVRV HONOUR ROLL (those whose names have been mentioned in gifts.)
Lindsay Begley
Shirley Begley
Willis Begley
Lola Brown
Eunice Chamberlain
Lorraine Chamberlain-Lacharity
Orvel Chamberlain
Muriel Draper
Peggy Herbert
Harvey Kelly
Olive Lacharity
Billy Larocque
Rod McCambley
Lorraine MacLean
Anita Peck
Vincent Rooney
Gisèle Rowan
Ron Shipman
Eric Smith
Lois Wiggins
Thank you most sincerely from all of us!